About Us
Club Triumph Eastern is the oldest Triumph car club in the UK open to all models. In 1954 the Standard Triumph factory formed Club Triumph. Its headquarters was set up in the Midlands, with regional clubs formed and operated by members in other parts of the country and abroad.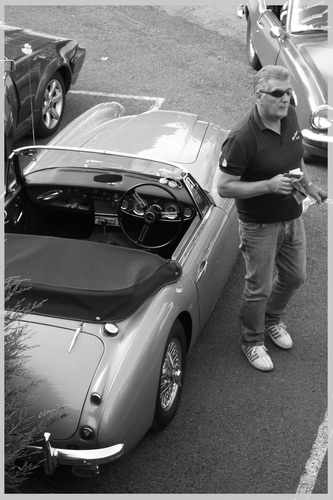 This club was formed in 1959 initially as a regional branch of Club Triumph. After Triumph ceased production the factory based Club Triumph Ltd was disbanded, each regional branch becoming an individual club in its own right.
The club is open to all Triumph owners and enthusiasts interested in using and preserving cars, and meeting like-minded owners of this unique marque.
Our club is also open to owners of all other marques of classic cars and this is reflected by cars owned by current members including Jaguar, Austin Healey, Ford and MG.
For historic reasons the majority of our membership and activities are based in the South East of England but we are open to all and have members country-wide.
We pride ourselves on being a friendly and family orientated club and our activities through the year try to reflect this theme. All events are aimed at having some fun and none are taken too seriously.
Club Triumph Eastern is a member of the Federation of British Historic Vehicle Clubs.